INTRODUCTION
Fetus in fetu is a congenital abnormality in which a partially developed fetus is incorporated in another during embryonic folding. This means that one twin gets trapped inside the body of the other in the womb. More often than not, both twins die in utero. However, it is possible for both to grow and thrive after birth, with one fetus present in the other. Reported cases of fetus in fetu are highlighted below. The trapped fetus is malformed and hence abnormal while the other twin is normal.
SITE
The most common site for fetus in fetu is the retroperitoneum that is, the upper quadrant of the abdomen. Other areas of occurrence include the liver, pelvis, scrotum and mediastinum.
CAUSES OF FETUS IN FETU
There are two theories to explain how fetus in fetu occurs.
1) The teratoma theory, which explains the phenomenon as a highly differentiated teratoma.
A teratoma is a mass made up of different types of tissues such as bone, muscle or hair. It later develops into a malignant tumour.
This theory is supported by the fact that fetus in fetus occurs in the same sites as teratomas, the retroperitoneum.
The idea against this theory is that the mass resembling a fetus is benign.
2) The parasitic twin theory, which explains the phenomenon as a normally developing fetus enveloped by its twin. In a monozygotic twin pregnancy where both twins share a single placenta, one fetus wraps around and envelopes the other. Hence, establishing a parasite-host relationship. The trapped fetus forms an attachment to the host twin, and thus depends on it for survival.
FEATURES OF FETUS IN FETU
The trapped fetus has the following features.
Anencephaly (lacks a brain), vertebral column, limbs, gastrointestinal tract, blood vessels and genitourinary tract.
SIGNIFICANCE
Fetus in fetu is a rare anomaly with an occurrence rate of 1 in 500,000. Reported cases are highlighted below. Nonetheless, it is significant in the differential diagnosis of an abdominal mass.
Any abdominal mass with malignant potential is a teratoma whereas, a benign abdominal mass is fetus in fetu. Fetus in fetu is also differentiated from teratoma by the presence of vertebral column, limb buds and organ systems.
Although benign, the enveloped fetus can pose life risks to its host twin on whom its own life depends. This includes displacement and compression of the host twin's organs. The enveloped fetus may increase in size and increase the pressure on the diaphragm, causing difficulty breathing and suffocation. The mass can also add pressure to the kidneys.
DIAGNOSIS OF FETUS IN FETU
Fetus in fetu can be diagnosed in utero and after birth by the following:
1) Ultrasonography
2) Plain radiography
3) Computed Tomography (CT) scan
4) Magnetic Resonance Imaging (MRI)
Computed Tomography scan and Mgnetic Resonance Imaging give more accurate diagnosis. They also distinguish fetus in fetu from other intra-abdominal structures.
TREATMENT
Surgical excision
The abnormal mass is removed via surgery so as to avoid life risks to the host twin.
CASES OF FETUS IN FETU:
1) A 36-year old male, Sanju Bhagat. Sanju Bhagat had a protruding belly that was so large that he was assumed to be pregnant. Later on, he was hospitalized for shortness of breath. The doctors who operated on him found the remains of a partially formed twin inside him. Thereafter, his shortness of breath disappeared.
2) A 2 year, 6 month old boy was hospitalized because of an abdominal distension. He also had a history of respiratory distress lasting for more than a week. Computed Tomography scan of the abdomen revealed a large, complex mass. The mass displaced the left kidney anteriorly. It consisted of a vertebral body and limb buds.
3) A 4-week old male baby had a lump at the deeper part of his buttocks (sacrococcygeal area) that was identified by his mother. Direct radiography revealed a bony structure and extremities in the mass.
4) A 10-day old female newborn was diagnosed with an abdominal mass in the retroperitoneal area. The mass had a fetal head and limb buds containing an arm and leg-like structures.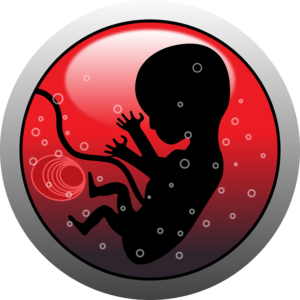 Writer: Samuel Becky
University of Ilorin, Kwara State, Nigeria.
Samuel Becky is currently a sophomore medical student at the renowned University of Ilorin. 
She writes about life, inspiration, medical school and everything nice.