About the Harsh Truth Series
In life, you can't control alot of things – this is the harshest truth about life. But there is one thing you can control and that is yourself and your reactions to the never ending challenges life will throw at you. The harsh truths is a bi-weekly interview showcasing the harshness embedded in different spheres of life and academics. Today's edition focuses on the harsh truths about being married in Medical School.
The harsh Truth Series enables you embrace your own reality and realise that you alone can make you happy.
An Interview with Oyinkansola about the harsh truths of being married in Medical School
Hanat: Can we get to meet you ?
Oyinkansola: I'm Oyinkansola, a wife, a mother, 500l medical student and a degree holder in Botany (Hons).
Oyinkansola: I also run a small business on the side
Hanat: What business if I may ask?
Oyinkansola: POS business
Hanat: How has medical school been so far?
Oyinkansola: It been a cocktail of experiences my dear
Oyinkansola: specifically: bitter, sweet, high, lows with sharp turns but totally worth it . Med school will test you physically, mentally and psychologically
Oyinkansola: Med school tested my ability to persevere, to be consistent and to hold my own and not breakdown.
Hanat: We should be expecting a lot from medical school then?
Oyinkansola: you would , just enjoy your time while u can cos I'm sure time moves differently in here.
When did you decide to go into medical school and what was your motivation?
Oyinkansola: I decided to go to medical school during my NYSC. Like I stated during my introduction, I have a first degree in Botany from Lagos state university. But then I realised that there wasn't really any career progression of my choice in that line except I wanted to go into lecturing and honestly, i wanted more than that. I thought it would be hard to cross into Medicine just like that and I was also considering my age so I forgot about the idea then.
Hanat: So what happened?
Oyinkansola: After my NYSC, I went to various interviews and finally landed a job in a consultancy firm but I was so unfulfilled, it was a struggle getting myself to work everyday because I wasn't motivated at all. I tried to keep up but it just wasn't working for me. Then one day I got home and met my mum's friend at our place and she told me that she just got admission into University of Ibadan I to study nursing, this woman was in her mid 50s , so there and then I made up my mind to get that medical degree. i went to Lagos state university Ojo to see my supervisor Prof Oke and I told him about my plans to enroll back to medical school and he was in full support and he advised me appropriate and the rest is history now
Hanat: Wow
Hanat: How long did it take between graduation and enrolling into medical school?
Oyinkansola: 3yrs
Hanat: How long was it before you decided to get married.
Oyinkansola: About 2 to 3 years
What was your family's reaction when you told them about your decision to combine academics and marriage?
Oyinkansola: Funny enough, they were supportive, my mum literally moved in with me when i had my daughter. And she still helps out from time to time too. They know I'm getting old so they were cool
Hanat: Glad you've multiple support systems ❤️
Hanat: Did planning a wedding affect your academic life?
Oyinkansola: I didn't have a big wedding, just registry my husband isn't based in Nigeria so the big wedding will happen after i graduate from medical school.
Hanat: Remember to send my invite
Oyinkansola: By Gods grace, May He keep us till then
(You heard that, y'all get your clothes ready we've a wedding to attend)
Hanat: What reading schedule works best for you ; balancing being a mother and a student?
Oyinkansola: I read whenever I can, I tried to schedule my reading according to a timetable but it just doesn't work so I read whenever I'm free and most importantly, I try as much as possible to revise whatever we were taught in class at night before I sleep,So that the school work doesn't pile up so much
Hanat: And how has that been working out?
Oyinkansola: The thing about balancing is giving equal time and attention to two or more things at the same time. Well its easier said than done but I've found a system that works for me and I thank God for the kind of support system I have and this has made balancing a biit easier for me.
Do you see marriage as a limiting factor to your social life in school?
Oyinkansola: Anyway, I don't stay in the school hostel so I can take care of my child at home. These early years are formative in a child's life and I want to be around as much as possible. I remember times I had to read for exams while breastfeeding her. I also try not to miss lectures because attendance is a big deal here so whenever I'm at school I leave her at home with my mum or her dad whenever he is in Nigeria.
Hanat: Do you feel free going for social events in school like dinner,trip and all or you're conscious of your marital status ?
Oyinkansola: Yes it is a limiting factor, I used to be very social before marriage, I used to belong to various committees in school but after marriage and childbirth, it went from 10 to 2 ,I f I have the time to go for any of these events, there are certain things I wont be caught dead doing now cos of my marital status as opposed to before when I didn't give a hoot.
Hanat: And how do you feel about that?
Oyinkansola: I used to miss that life but now priorities have changed, I have other things to focus my time and energy on.
Hanat: Do you enjoy any privilege from lecturers and students being married?
Oyinkansola: Lecturers don't even care if you are married and from students: Just the respect.
Hanat: How do you feel about that?
Oyinkansola: Well, its expected so Was indifferent.
When was medical school most stressful, before or after marriage?
Oyinkansola: After marriage
Hanat: Why?
Oyinkansola: Before marriage i only had me to care and bother about, life was just simpler.
Hanat: How long did it take you to adapt to being married in medical school?
Oyinkansola: I can't place an exact time on duration but I would say I just went along with the flow and sort of created a routine that I'm now accustomed to.
Hanat: Did being married in medical school at any point affect you academically?
Oyinkansola: No, to this point I've never failed any exam in medical school. I had to study twice as hard compared to before though my scores were not in the range it used to be before marriage, I'm not failing either thanks to God.
Hanat: Was there any time you failed to prepare for an exam because you were married?
Oyinkansola: Yea, when I had my baby, I had an exam the following week and i couldn't prepare for it so I didn't write that exam.
Hanat: How did you handle it?
Oyinkansola: I wrote a letter of exemption to the dean, department, student affairs and academic affairs stating the reasons why I would be missing the exam and I was granted permission to miss it.
Hanat: Did you write it later?
Oyinkansola: No
How do you perform the role of being a good wife, a good student and a good mother?
Oyinkansola: I try to compartmentalise each role but I don't know what your definition of good is but I try my best to play out each role effectively to the best of my abilities.
Hanat: How easy has that played out well for you?
Oyinkansola: its been working out fine apparently.. At least I'm not lacking considerably in each role.
Hanat: Weighing the effect of marriage on academics, do the advantages outweigh the disadvantages?
Oyinkansola: Yes, the advantages outweighs the disadvantage once again, the importance of a support system cant be overemphasized I mentioned at the beginning of the interview that medicine will test a person mentally psychologically etc. Having someone to confide in and cheer you on at the lowest moments is a plus. Knowing that you aren't going through the journey alone , I almost quit medical school during my first MB exam and also during the Covid 19 lockdown, if not for my husband's reassurances and encouragement I would most likely have gone into a job search with my first degree.
Conclusion
Hanat: Any word of advice, encouragement to people willing to combine academic and school, people in it already but finding it difficult?
Oyinkansola: Yea, its not as difficult as people think it is and its also not so easy too.The trick is finding a balance. Find the right support system and do not be ashamed to ask for help at the home front and also in school, have a schedule if it will make things easier and don't forget God. When things seems challenging and too difficult, a ray of sunshine comes from nowhere once He's involved.
Thank you so much for granting us audience and for allowing us a glimpse into the harsh truths about being married in medical school.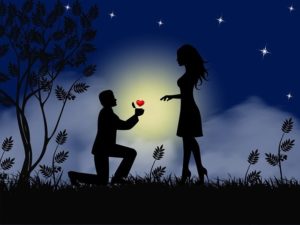 Interviewer: Olalere Hanat Asake 
Lagos State University, Nigeria
Olalere Hanat Asake is a medical student at Lagos state University. She's passionate about Gender based violence and feminism.Her hobbies include writing, sleeping and eating