About the Harsh Truth Series
In life, you can't control alot of things – this is the harshest truth about life. But there is one thing you can control and that is yourself and your reactions to the never ending challenges life will throw at you. The harsh truths is a bi-weekly interview showcasing the harshness embedded in different spheres of life and academics. Today's edition focuses on the profession – Physiotherapy.
The harsh Truth Series enables you embrace your own reality and realise that you alone can make you happy.
An Interview with Mr. Abubakar Kabir about the harsh truths of being a physiotherapist and a Physiotherapy Student
Hanat: Can we get to meet you sir?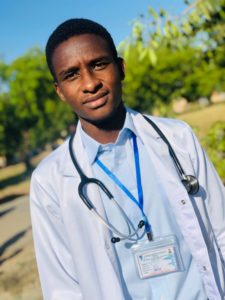 Mr. Abubakar Kabir: My name is Abubakar Kabir, From Bayero University, Kano (BUK) , I am currently in my fifth and Final year . I'm studying Physiotherapy, also known as Medical Rehabilitation in other schools.
Hanat: Why physiotherapy?
Mr. Abubakar Kabir: As funny as it may sound, I wasn't a fan of medicine and surgery from day one! I didn't want anything invasive, but I also wanted to be a doctor! Thus I figured why not Physiotherapy, although later in Physio school I found out there's a little bit of invasive procedures when you dive more into the field of Physiotherapy, yet, I am not regretting it.
Hanat: Well you found your way
Has physiotherapy always been a professional course or it recently became one?
Mr. Abubakar Kabir: Has always been a professional course.
Hanat: What is your view on community based rehabilitation?
Mr. Abubakar Kabir: Well, it's actually a wide area of specialization, you need stuff and the hands- on too. and it's more like a new area of rehab but very necessary, also it has been neglected for quite a while, but I think it's a wonderful area not an easy one of course but a rewarding one, you help people in communities with the best you can offer, I think it's very helpful and the reward you get is also worth it, so I would say Community based Rehabilitation is one of the best and necessary Rehabilitation, just like all other rehabs.
Hanat: Are there professional exams a Physiotherapist can take to work abroad and for advance study?
Mr. Abubakar Kabir: I don't know much about that, but I think first step to consider when considering working abroad or furthering one's study is taking the IELTS, then the rest will follow.
Hanat: What are the job options available to a physiotherapist?
Mr. Abubakar Kabir: Hospitals usually, but you can go for Military Institutions, academia, NGO's, Private practice and private clinics, Research institutions and more.
What is the difference between chiropractic, physiotherapy and osteopathy ?
Mr. Abubakar Kabir: Chiropractic and osteopathic medicine is a profession on it's own just like Kinesiology and Ergonomics, while Physiotherapy uses all their approaches and more in treating patients, usually we call Chiropractic "Manual Therapy" in Physiotherapy, but they have a much more advance knowledge of how the chiropractic medicine is practiced compared to Physiotherapist.
Hanat: Does every clinic have a Physiotherapy department? In situations where a particular clinic doesn't have one, how does a Physiotherapist come to the rescue?
Mr. Abubakar Kabir: Yes, usually, even at PHcs level. In cases where there's no Physiotherapy department, they refer, or if they are lucky there's a private clinic they refer the patients there. 
Hanat: Why don't all hospitals have a department??
Mr. Abubakar Kabir: It's actually a new profession compared to let's say medicine and few Universities are offering it in Nigeria. Even among professionals there's lack of awareness, it's actually getting popularity now, though I can say it's on the peak of getting the needed momentum now.
Hanat: What would you consider personally as the most difficult part of being a physiotherapist?
Mr. Abubakar Kabir: Well, there are a couple of parts really. For example;
● The body work: Physiotherapy practice is all about getting patients back to Independence, you have to use your body and I mean lifting a couple of pounds and Kg's all day everyday.
● The reading: Especially when you cross to clinical part and postings from one hospital to another, you have to rotate through 5 hospitals in 2 years here aside clinical experiences that you must obtain as requirements for your progression to the next level and community posting too.
● The method of progression to the next level: You must clear all your courses before you progress, you can resist though ,but failing a single course after resitting means repeating a whole year.
Hanat: Would you consider yourself as an empathetic or sympathetic person?
Mr. Abubakar Kabir: Empathic. I think it's intrinsic and With sympathy you don't always help your patients, but with empathy, you help them in proportion and I think that's the best.
What are the advantages and limitations that you see going into physiotherapy??
Mr. Abubakar Kabir: The advantages;
1. Helps me understand the mystery of medicine
2. The hands on is a pretty wonder , you get to help alot of patients.
3. It's a marketable course.
Limitations;
Non I can think of
Hanat: why is physiotherapy studied alone in some schools and in others, combined with medical rehabilitation
Mr. Abubakar Kabir: There's no difference, it's all the same just the title. National University Commission (NUC) made sure of that. Credit Units are the same it's just the contents that May differ slightly base on region and medical needs.
Hanat: Give an example of a time you had to deal with a difficult patient?
Mr. Abubakar Kadir: It's a Pott's disease patient, I was in level 4 then and I was among the few people that saw him first, there was no confirm diagnosis then, he's kind of family. At first I had a problem deliberating whether it's SCI or Cauda Equina Syndrome, because he had typical presentation of CES , and you know how CES mimics Incomplete SCI 😅 long story short he was later diagnosed with the Disease after a series of tests, he's on medication now .
And his case was quite severe even before they referred him to our clinic , so the body work during his treatment is intense.
Hanat: What is SCI and CES. A lot of us aren't familiar with such terms
Mr. Abubakar Kabir: SCI – Spinal cord Injury
CES -Cauda Equina Syndrome
What's your view on universal health care?
Mr. Abubakar Kabir: It is essential, there are lapses for sure, especially in a setting like ours, but I think it is a milestone, so we will get there too, eventually…
Hanat: How easy would you consider your ability to build a rapport with patients from a variety of backgrounds and communicate with their relatives?
Mr. Abubakar Kadir: Honestly, I was an introvert growing up. I'm sure before I go any further you can guess my response to this Question😂 it was super hard for me at first, I find it intimidating to talk to my patients and convince them that I wasn't going to hurt them or maybe a little as the case may be – Physiotherapy deals with tons of patients complaining of pain here and there, especially orthopaedics. During the Covid-19 break, I voluntarily went for 6months posting in our general hospital. I learnt so much during this period, building a rapport with my patients and their relatives was one of them. It doesn't matter their background, once I can speak their language, that's it, I will just start building it once they walk in.
Hanat: Glad you learned something from lockdown
What is the most valuable criticism you've received?
Mr. Abubakar Kabir: I was an introvert, still am, so I don't enter people's conversations much, but I can remember in secondary school, I attended a public school, so chances of passing SSCE was very slim😅. I can remember my physics teacher saying we don't stand a chance, in a weird way that made me push harder. Luckily, even before our SSCE results came out, I was already admitted into Physiotherapy😅 with prayers I past my NECO with no problem whatsoever and here I am.
Hanat: As a medical personnel, what is your opinion on euthanasia?
Mr. Abubakar Kabir: Well, this is really hard to answer😅. When you go by my religious teaching, and I think medical Oath, the idea is unwelcoming. It doesn't matter what the patient is going through, you just can't do that. But if you're in a country that agrees with that, then, depending on circumstances, I may agree to that, but I can never do that myself.
Where do you see the future of physiotherapy in 5 years?
Mr. Abubakar Kabir: Physiotherapy is still a new profession in Nigeria compared to other professions. I can say in 5 years time, majority of Nigerian Physiotherapist if not all would be having DPT certification- Doctor of Physiotherapy. Hence, a robust development both on hands and off hands.
Hanat: We all look forward to a Nigeria with lots of accomplished medical personnel.
Hanat: What was the one question you were hoping I wouldn't ask?
Mr. Abubakar Kadir: Well, none really😅 sorry to disappoint.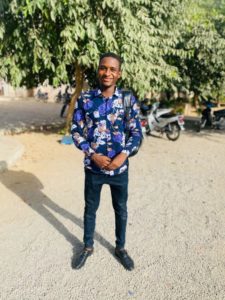 Conclusion
Hanat: Any advice for physiotherapy students?
Mr. Abubakar Kadir:
● For those already in the profession, I have a single advice for you. "Whatever it is that you are doing in Physiotherapy, Do it well! know it well and know it to the extreme".
● For those that wants to come into the profession, I would say it's a wonderful choice of profession. Don't ever let anyone tell you otherwise and know that it's a though one, so prepare yourself well, rest assured, u can do it!!!
Interviewer: Hanat Asake Olarere 
Lagos State University, Nigeria
Olalere Hanat Asake is a medical student at Lagos state University. She's passionate about Gender based violence and feminism.Her hobbies include writing, sleeping and eating