What do you do when your Father dies in a plane crash – Sosoliso Airline Crash leaving you with all of his wealth which results in your mother hating you?
What do you do when your mother poses herself as a stumbling block to hinder you from achieving your dreams?
The sun refused to shine the day Father died. The sky was a hue of grey and black, it gave no forehand warning of the havoc it was to wreck. Several weeks after the heavy downpour victims would lament over their losses; destroyed valuables, drowned family members and acquaintances, etc. Some of these victims would get over their losses quickly while some won't. My family falls in this latter category. Father, didn't drown, neither, did he have a road accident or commit suicide. He just happened to die a sad death.

The rain had just stopped, Adejare and I were watching T.V., we had come home from boarding school to attend Aunty Mopelola's wedding ceremony. The day before Mother, had driven down to Yaba to pick us from our alma mater, the great Queen's College. One of the many luxuries we enjoyed during our stay at home was watching TV, as there was little or no room for that in school. However, Mother was about to fordo that.
"Jare, Ara, tune the TV to AIT, e jeki n gbo news" said Mother authoritatively.
The Sosoliso Airline Crash

We knew better than to grumble or whimper. We did as she said and sat down obediently beside her hoping that our immaculate acts would make her bend her no-TV-show-except-NEWS rule.
"The Sosoliso Airline flight 1145 which was scheduled to fly from Abuja to Port Harcourt has crashed. The aircraft, a Mc Donnell Douglas DC-9-32 with 110 people on board, slammed into the ground and burst into flames…" the newscaster droned on.

"Jare, get me my phone" came Mother's quivering voice. She had begun to pace around the living room. "Here it is, Mother" Jare said as she handed her the phone.

As soon as Mother walked into the kitchen and began making calls, we changed the station to MTV Base and began jamming along to the hip-hop songs we had missed out on while in school. Jare and I couldn't decipher anything, till date, I find it impossible to blame us for our negligent attitude.
" Eri won, awon ode meeji" Mother said with a dejected look as she emerged from the kitchen.
After the Sosoliso Airline Crash
That was the beginning of the emotional abuse I was to suffer from Mother. She never broke the news to us, maybe, she couldn't bring herself to mouth the words. The next day, extended relatives, friends and colleagues of Father would throng into our home to commiserate with us, Jare and I would look at them puzzled while they would stare at us with pity. Later in the day, Uncle Layode, Father's elder brother, would place the both of us on his laps and break the news to us. He'd turn to me and say; "Abike, seeniko sebi agba ko toju aburo re, do not be disobedient to your Mother. Make sure you do all she wants you to do, you and your sister is all she has now"

"She has Father too" Jare would chip in. It is then the reality of the matter and Jare's childishness would strike me.

A week later we would go back to school and life would never be the same. Mother would take succor in alcohol. While others would be busy basking in the joy of Christmas, we would be preparing for Father's funeral ceremony.
After Father's Burial

After Father's funeral, his will would be read in the presence of Mother, Jare, Uncle Layode and me by his Lawyer. The end of that meeting would mark the onset of Mother's hatred for me. Why? Father, had willed all he had in my name and I was to be given access to it once I turned eighteen. Ten years after on the day I was inducted as a medical doctor, the day I would breathe my last after battling sickle cell hepatopathy for long, Mother, would kneel before me and apologize for the harsh treatment she meted on me.
It is on this day, that it'd be revealed to me that Adejare is my half-sister, the one Mother had for a friend of Father. "Araoluwa, your Father had the SC genotype, I married him out of love despite the fact I was AS. When you were born the doctor told us that you also had the SC genotype. I thought within me that I couldn't keep on having sickle-celled children, so I persuaded your Father to let us get a sperm donor. Uncle Ladi, your father's friend volunteered to donate his semen which was injected into my reproductive organs and that's how Adejare came to be. Ara, I'm so sorry" she said with a loud sob.
Despite my Health Condition…I Pulled Through

I would weep not because of the stigmatizations I had faced or the several verbal, and emotional abuses I had suffered on different occasions but because even in the midst of the storms that had besieged me I had managed to pull through.
The words of my friend, Ooreofeoluwa, would ring in my ears, "Ara, I just saw your name on the admission list for medicine and surgery, congratulations. You're a light and God has chosen to illuminate the world through you, I believe. Remember, Philippians 4:18, says you can do all things. I know for sure that Christ would strengthen you, keep spreading the light wonder girl" she recited happily.

Because I was a light and had chosen to spread the light of God, God had also chosen to walk before me, despite, the fact that Mother tried all she could to stop me from going to medical school due to my health condition, (on one occasion she paid a staff of the university I had picked to remove my name from the list), I went, I saw and I conquered.
"it is okay, Mother, I forgive you. Jesus loves you and wants you to be his. Are you ready to give your life to him?"

Mother would nod her head in approval, I would hold her hands and say the prayer of salvation with her. With a pacific smile plastered on my face I would fall into an unending slumber.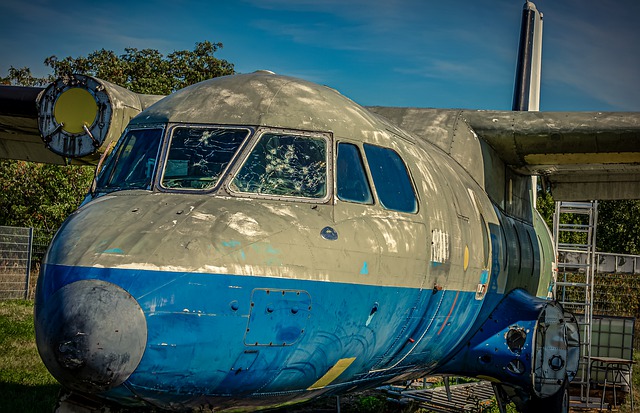 ABOUT THE WRITER
Writer: Durodola-Oloto Ayomide M.
Durodola-Oloto Ayomide Majemuoluwakiiye, is a student of the Lagos State University college of medicine who is passionate about creating awareness for the sickle cell disease.
She is a Christocentric believer, a content creator, feminist and entrepreneur.