The Diary of a Medical Student
At the shout of "MOVE" the whole MLS students trembled as specimens stared back at them while tension choked their cerebrum causing it to stop functioning temporarily or better still, sounded more like it went into Ctrl Del. Familiar answers were no where to be found as adrenalin secretion became the order of the day. Increased heartbeat, loss of focus, confusion, name it all, were the definition of the atmosphere in the lab.
Learn How to Bounce Back from a Bad Examination
Lecturers kept on a smiley face, as students were ready to beat them up. Tears rolled down the checks of many, while those who couldn't cry kept on an expression of a freshly caught thief. Those were the chronicles of how the first semester of part 3 ended. It was brutal, fatal, ghastly, shocking, name the adjective, it was extremely overwhelming. Many who entered part three, to boost their cgpa's couldn't find the yeast they were looking for, instead of inflation, some people's cgpa entered recession. In short, that was our welcoming gift to the clinical level..
Students, a bad exam isn't enough to keep us depressed forever, few days later everything was back to normal, hangouts, parties, some even went to the field to play ball. Everyone went home, few weeks later, resumption, clinicals started, lectures resumed, same usual load of stress, mid-semester came, the ones I call 'mummy's pet' went home as usual, lecturers began to round up their works for the session, test and exam season commenced.
The Types of Students You Meet in Night Classes
1. The Reading Machines:
One thing common to this season is "Night Class", if you haven't gone before, trust me you need to go, at least once. There are different people that come for night class, firstly we have the "reading machines' they resume night class around 7pm, and read till day break, they just come, with their lambs, textbook and notes and do TDB (till day break) I call them book addicts. Next we have the FFOs (For food only), they literally come to night class to eat dinner, you see them come with cooler, eat, read for like 30 minutes and sleep till daybreak.
2. The Wife Material:
Then we have those that belong to the 'wife material' class; their duty is to bring food for guys during night class. Sometimes I refer to them as 'the chefs', they literally turn night class into a mini-restaurant.
3. The Appetizers:
Also we have the "Appetizers", they come to night class with biscuits, sweets, fruits, suya, chewing gum, literally their mouth never stops running throughout the night class, as brain work with respect to their mouth.
4. The Chargers:
Also we have the "chargers", their main aim for coming no night class is to charge. They don't always have light in their hostels. They just come with their books so it won't look awkward when others reading. We have the "phone addicts", they just come to night class, press phone, sleep and go back home, some may read a little to clear their conscience.
5. The Lovebirds:
Now we have the 'lovebirds' these one use night class as a dating site. They come, read till midnight and when its past one, you see them go to a corner in the dark and talk for hours. At least I can say that only 40% of people who come for night class actually read and truly assimilate.
Similar to this, is clinical posting. We have the serious ones; they are punctual, diligent and hardworking, then we have the unserious ones; they resume late, skip days, and lackadaisical. Most importantly we have the 'converts' these ones were once serious, at least mostly during their 3rd to 4th year, but as they approach the 5th year they migrate to the class of the unserious. And finally we have the 'photogenics', their only job is to snap.
The Diary of a Medical Student
Dear Diary, there are many things I would like to write but this limited space won't permit me. I'll continue in my next diary of a medical student.
Yours sincerely,
K.P.K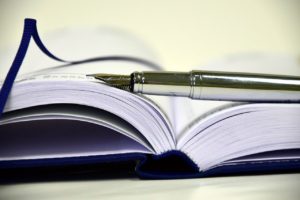 Written By,
Oduola Olaoluwa
Kwara State University, Nigeria
Ola, is an optimistic minded individual who believes in setting standards, building legacies and reaching out to those of a lowered esteem.
He is a public speaker, an orator, a content creator, a copywriter, a presentation consultant, a Medical Laboratory Science 500 level Chemical Pathology student, with prospective specialisation in immunotoxicology and immunohistocompatibility.