"Odaju wo ha ni!", says Awero's mother in her Ondo dialect. She had noticed Awero's unresponsiveness in the last few days on the farm and suspected her to be pregnant despite their poor standard of living. The following morning, Awero and her mother set out to the city hospital which was located miles away from Tanwa village where they resided. Her decision to go to the city hospital was informed by the good things she had heard about doctors, nurses and other health care workers.
Will She Be Out Of Touch With Reality?
After a long stressful day, Awero and her mother arrived at the city hospital. Upon arrival, they were directed to the outpatient clinic. On getting there, they met a long queue of people unlike what they had encountered before. Mama Awero was at a loss of what to do next while joining the queue when a good Samaritan asked if she paid her 'card money'. She proceeded to the Admin to pay but it took a long while because the accountant was nowhere to be found. Meanwhile, the number of people on the queue doubled as though they were summoned by the gods. Time slowed to a stop and the duo waited hour after hour before they got called up by the attending physician.
"Awero Ayegbajeje!", Mama Awero shouted 'Yes Saaaa' as they walked into the doctor's office. The doctor had barely greeted them when Mama Awero screamed that Awero was pregnant and she just came to confirm, her eyes bulging out and her voice sounded as angry as she felt since her stay at the hospital. The tired doctor was taken aback and for a moment he zoned out as though he was not in the room. After the short display by mama Awero, the doctor faced Awero and questioned her about how she has been feeling. He examined her, wrote a request to the medical laboratory to carry out certain tests on Awero and coldly dismissed them from the room without conscience.
Healthcare With No Conscience Is A Dangerous Contraindication
It took a long walk to the medical laboratory and mama Awero was in utter shock at the doctor's attitude toward her that she pulled the African mum card on her daughter and blamed her for how she put her in this situation. Luckily for them, the reception of the medical laboratory was decongested. But it came with unpleasant surprises too when the medical laboratory scientist announced that there was a shortage of syringes to collect the already weak Awero's blood sample. After so much persuasion, he scouted for a syringe around the hospital to collect her sample. On their way back to the ward, just a few steps from the medical laboratory, Awero fainted. Mama Awero cried out for help as she saw her world was crumbling right under her nose.
The nurses were sluggish in their pace to convey her with a stretcher to the ward to resuscitate her which led her mother to beg profusely. While all this was going on, results came in from the lab. Another doctor whom Mama Awero had not seen before walked in and whispered to the nurse. "Mama, your daughter will be needing dialysis, she has chronic kidney disease which has been the cause of her tiredness and swollen foot, not pregnancy and you will have to deposit five hundred thousand to start her treatment", she managed to say this in the local dialect. "Shey bayi hospital nah see ha ni", Mama Awero screamed- "is this how the hospital is?"

The Alien World Of The Hospital In Africa With No Conscience
Mama Awero left the hospital exhausted and helpless. Beads of sweat circled her nose as she thought of how to get such an amount of money she had never set her eyes on since birth. In the village, she sought the community's help and sold some of her best clothes but all her efforts were futile. Days rolled into weeks before she surmounted the courage to visit her daughter in the hospital but she was met by the greatest shock of her life! Awero was dead!
You May Also Like: VESICOVAGINAL FISTULA: The story of an African girl child
Who Is To Blame?
Awero's story describes the alien world of the hospital as it revolves around the doctor, nurses, medical laboratory scientists and even the patients and their relatives. The government has made the system a frustrating one for every Tom, Dick and Harry.
Despite taking the Hippocratic oath, passionately swearing their allegiance in front of their lecturers, parents and well-wishers, healthcare workers have been robbed of their right to practice in well-equipped hospitals, with little or no salaries as their reward for a job well done. Many would argue that a doctor, nurse or even a medical laboratory scientist should be ready for community service without pay. On the contrary, don't they have blood running in their veins? Does this Justify a healthcare system without conscience?
Mama Awero, an illiterate would not have ended in the had-I-known situation if she knew her daughter was not pregnant and could have been more sympathetic to the pains of her daughter than believing the fantasies she heard about the hospital.
The saying, "Medicine is not only a science; it is also an art. It does not consist of compounding pills and plasters; it deals with the very processes of life, which must be understood before they may be guided." teaches us to show empathy to everyone because we are all humans. This is one way to make the healthcare system a haven for everyone in Africa.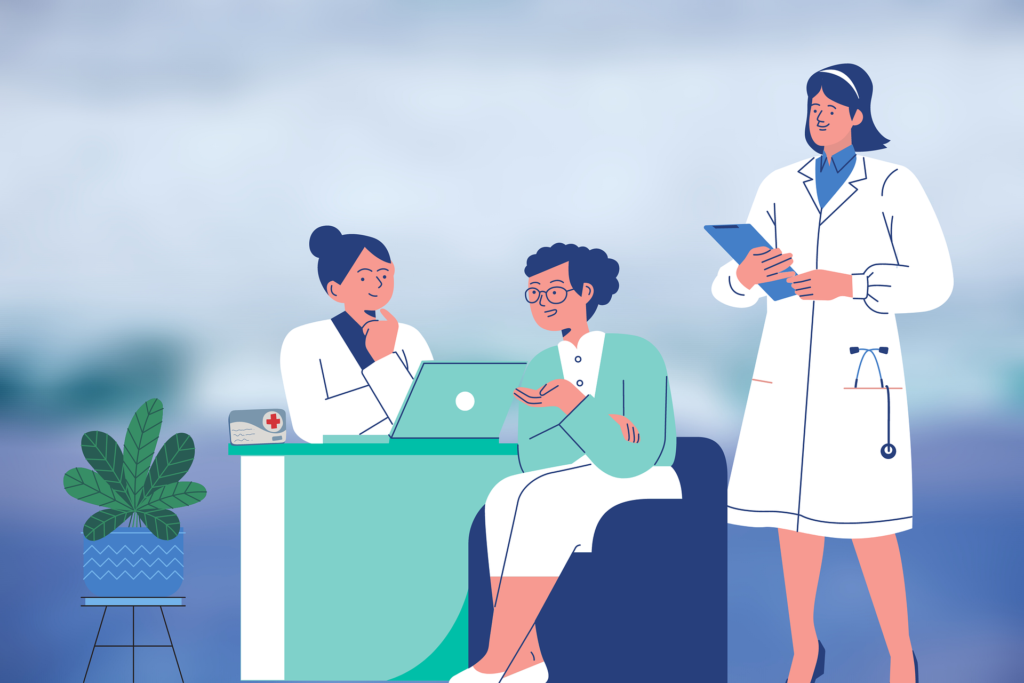 ABOUT THE AUTHOR

Alaga Firdaws,
writes from UNIMED, Ondo State, Nigeria

FIRDAWS ALAGA is a Medical laboratory science student at the University of Medical Sciences, Ondo. She is currently in her third year. She has an interest in writing. Her hobby includes reading. She is on the path to discovering herself.