My Hypersomnia Led To Homicide
"Can you briefly summarize everything that happened that night?", the therapist asked me.
"Ma'am? I asked a question"
"Ma'am?"
When I didn't reply, she jerked me back into reality. I blinked hard and sighed deeply. "I'm sorry, what did you say? I kind of zoned out."
"You must be very tired, you need rest ma'am", the therapist said to me.
"No, rest is the last thing on my mind right now", I replied as I fought back the tears that were already forming in my eyes. "I don't think I can ever rest peacefully again. Indeed, there's no sleep for the wicked."
"Whatever might have happened, you don't need to blame yourself. We're all bound to make mistakes", she said calmly while giving me a concerned look.
"No!!!" I yelled as the incident of what occurred two nights again hit me harder again.
The Night Before Last, Two Nights Ago
My six years old son ran to meet me in the kitchen while I was cutting the vegetables. "Mum, I don't feel too well", Nelson said as he pulled at my skirt. "What's the matter?", I asked
"My head hurts", he replied. As a typical Nigerian Mum, I asked him to take a dose of paracetamol drug and he did. I assumed he was going to feel better so I continued with the cooking. Feeling drowsy, frustrated and very tired, I thought to myself, I needed to sleep. I couldn't do without sleeping in a day. Even if I were at work, I'd still find a way to sleep. Yeah, you could call it addiction and I wasn't ready to break free from it.
When I was done preparing the vegetables, I went to Nelson's room to check up on him only to discover that he was sleeping. I left his room and headed to my room to have a quick nap. When it was a little past six, I heard my husband's scream. He must have just returned from his workplace. I woke up with a start and headed to the direction of the noise. It came from Nelson's room, so I hurriedly ran there.
What's Wrong With Him
"Nelson! Nelson!", my husband was yelling as he shook my son's body vigorously.
"What's wrong with him?" I asked with fear and shock written all over my body. My husband continued to yell his name while my son gave no answer. "Get the keys, we're taking him to the hospital."
"Nelson's going to be fine, right?", I asked while I panicked. My husband ignored my question and carried our only son. I ran over to the car and started it. The drive to the nearest hospital didn't last up to ten minutes. The nurses ran over to us, collected him from us hurriedly and began rushing him to the emergency room. "He isn't breathing!", I yelled in tears to the nurses as I ran after them. My husband and I were not allowed to enter the emergency room while other medical personnel rushed in. "Please save Nelson. He's my only child", I cried to them.
My husband turned to me angrily and asked "Fola, were you sleeping again? You couldn't look after Nelson because your sleep is always your priority." He was right, I didn't know how to respond. "Look here, nothing must happen to my son.", he added as he angrily went to have a seat. I began regretting that I went to sleep. I should have gone back to check up on him instead of assuming that he was already fine. Fresh tears rolled down my cheeks again as I silently prayed that Nelson would come out of the room and run down to hug me.
Ten Minutes Later
Ten minutes after, a doctor came out of the room and approached me. My husband stood from his seat and came towards us. "How is Nelson?", I asked. "Please, tell me my baby is fine"
"I'm honestly very sorry." The doctor started. "We couldn't do anything. He must have died an hour ago before you brought him here. It was too late for us to bring him back"
The remaining words the doctor uttered began to drown as I lost my balance and fainted.
I must have lost consciousness for over two hours and when I came back to life, I wish I had died instead of fainting. I started crying all over again and when I turned sideways, I saw my husband sitting across me and staring at me with sorrow screaming from his face.
You may also like: The curse of Ondine: A Deadly Sleep Disorder
"The doctors ran some tests", he began. "He had meningitis."
"It doesn't matter. It's my fault still. I should have stayed with him and looked after him. I was only intentional about my sleep."
My husband said nothing as he buried his face in his palms.
Hypersomnia, Excessive Sleepiness
When I finished narrating my ordeal to the therapist, she sighed deeply and said "You are suffering from Hypersomnia. Hypersomnia is a forceful will to sleep all the time. You get tired and weak easily, so the next option is usually sleep."
"You're very correct", I said. "What can I do?"
"I suggest you spend a lot of time doing what you love the most and stay committed to a time frame for your sleep. If you repeat this routine for weeks, you should be fine"
"But what about my son?", I asked. "What about my boy?"
"Mrs. Fola, he's gone and life has to continue. That's why I'm here. To help you move on quickly"
I looked at the young woman in front of me and wondered if she knew how she could help me out of my guilt. My hypersomnia led to my son's homicide. Not even destiny could rewrite that.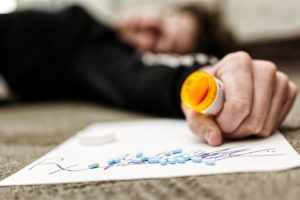 Writer: Iwayemi Iyanuoluwapo Olubunmi
Ekiti State University, Ado-Ekiti, Nigeria.
She's also known as Star Writer. A passionate writer who creates her universe with just ink and pages. The stars in turn blesses her always with stories of old and myths the world doesn't know about. She loves reading, music, researching and science.