"Hope you are prepared today", he asked pulling me into his embrace. I smiled and hugged him tightly.
"Happy birthday" I whispered into his ears and he laughed.
"You are acting so cool tonight", he commented looking into my face.
"Well, I am just scared! This will be our first time of having sex without any protection not even a condom……"
"What are you saying again?", he asked getting annoyed.

"I am just saying let's just do it the usual way at least…..", he covered my mouth with his hands and pushed me into the bed. It all started then!
I am Mary, the only daughter of Mr and Mrs Oladokun and a three hundred level pharmacy student. I'm the only daughter of my parents like I said earlier and they looked up to me expecting the best from me. I could remember how happy and fulfilled they were when I secured admission immediately I graduated from secondary school.
Well, don't admire me, the story changed after I got introduced to my boyfriend, Tunde. I became another version of me and my parents weren't aware of it all until the result surfaced.
Your Daughter Is Pregnant…

"Madam, you have to listen to me carefully", Dr Ben said after my dad arrived to the hospital.
"To what?", my mum exclaimed tears flowing down her eyes.
"Woman! Just calm down!", my dad cautioned giving me a dirty look, I looked away.
"Your daughter is pregnant……"
"I know that, Dr Ben! We have known already that she is, you this girl! Mary! Mary! Your father is a pastor for crying out loud! Everybody is seeing you as a role model!", my mother cut the doctor off hitting me continuously with tears.
"Madam, calm down. There is more to it", Dr Ben dropped the bomb and the office turned to a graveyard immediately.
"What is it?", I heard my father asked calmly.
"She is carrying twins and ….."
"And what?", my mum snapped.
"They are superfetation twins", I heard the doctor said and I sank to the floor.
Superfetation Twins: Pregnancy After Pregnancy
As a medical student, I had an idea of what superfetation twins means.
"What are you saying?", my dad asked looking calm. Although, I could see his fingers shaking.
"Superfetation twins are produced when a second, new pregnancy occurs during an initial pregnancy", I heard Dr Ben explained as expected.

"What the hell are you saying? Pregnancy after pregnancy?", she asked wailing uncontrollably.
"Please, shed more light Ben?", my dad demanded.
"Well, normally, a pregnancy occurs when an ovum (egg) is fertilized by sperm and the fertilized ovum then implants itself in the uterus. For superfetation to happen, that means another completely different ovum is fertilized and then implanted separately in the womb days or weeks later than the first one", he explained and tears rolled down my cheeks.
"What! I am dead! I am done for! Mary has killed me! Hey!", I remember my mum wailed uncontrollably throwing herself to the ground and hitting me consecutively.
How Does Superfetation Twins Occur?

"This is actually a rare situation, in fact, this is the first time I am witnessing superfetation twins ever since I became a certified medical doctor", the doctor commented looking amused and perplexed.
"But doctor, I am a woman too. It's not possible to get pregnant after being impregnated already. Ovulation stops when pregnant!", my mum said banging the table with an expression that said, "Are you sure of what you are saying, Dr Ben?".

"After the ultrasound test ma, it's obvious that the two fetuses in her womb are of different sizes precisely seven days apart, I am talking about growth discordance. This though can be as a result of placental insufficiency and some conditions, your daughter affirmed of having sex seven days after having one. Moreover, there are no signs of placental insufficiency or any other related conditions. Therefore, they are confirmed to be superfetation twins.
How Common Is Superfetation Twins?
Often, superfetation twins occur when doing In vitro fertilization (IVF). This is when fertilized embryos are transferred into a woman's uterus. Sometimes, the woman might ovulate after the embryos are transferred and becomes pregnant again", Dr Ben explained further giving my mum an assuring look.
"My daughter is not doing any IVT or whatever, so what happened?", my dad asked sweating profusely.

"It's nearly impossible though but surely, the possibility isn't null. Your daughter ovulated after an ovum has been fertilized already, had sex again and another ovum was fertilized by another sperm. That means her cervix didn't form a mucus plug shape and of course failed to block the passage of the sperm. In a nut shell, pregnancy hormones malfunctioned".
How Far Apart Can Superfetation Twins Be?

I looked down rubbing my still flat belly unconsciously tears raining from my eyes.
"God!", my dad exclaimed and stood up walked randomly from one corner of the office to another until the office embraces his scent.

Few minutes later…

"Are you saying……my daughter will labor twice? Seven days apart?", my dad inquired fear written all over his face.
"The most important complication of superfetation is the fact that the babies will be growing at different stages during the pregnancy and when one baby is ready to be born, the other fetus might not be ready yet. The younger baby would be at risk of being born prematurely with risks of having medical problems like low birth weight, trouble breathing, movement and coordination problems, brain hemorrhage and the likes".
What Are The Complications Of Superfetation Pregnancy?

My mother sighed heavily looking at me with a frightening face.
"And your daughter is at risk of high blood pressure, gestational diabetes and preeclampsia", he added giving me an encouraging look.
I smiled out of fear.
"Cesarean section is involved and the timing depends always on the difference in the babies growth", he concluded reaching for his white garment.
You May Also Like: Vaginismus And Genophobia: A Virgin Even After Marriage

My mother sighed heavily for the second time.
"Uncle, Dr Williams will join you soon, I have to attend to my patients now", he said to my father.
"Mary, everything is fine, okay?", he assured and disappeared before I could say anything.
After a long counselling and instructions by Dr Williams. We all walked silently into the car and zoomed off.
Who's The Father?

"Are you ready to tell us the father of the babies now?", my mother asked looking at me through the rear mirror.
That was the question I hated hearing because deep down in me, I had no answer to it.
"Do you think all these risks and expenses do not demand is to see his parents?", she asked angrily.

"Tunde", I replied.
"What?".
"He is their father".
That's just the beginning. I mean the tip of the iceberg. My parents contacted Tunde and he showed up with his parents.
Why Would You Need A DNA Test?
After a prolong and hot argumentative discussion, Tunde's parents agreed to take up the responsibilities. However, they demanded doing a DNA test after the birth of the babies.

"What are you saying? Are you saying my daughter is promiscuous? You better watch your tongue!", my mum retorted.
"Nobody is saying that but we have to follow the normal protocols and do things right", Tunde's father explained. My parents had no choice than to agree. I watched my world and dream crumbled right before me.
You May Also Like: Vampire or Human?: The VBT-01 Virus Part Two

After Nine Months…

I had a cesarean section and it was successful. Luckily for me, both babies were hale and healthy. Hardly had I gained my consciousness when another mystery unveiled!
"Didn't you say your daughter isn't promiscuous?", ……….to be continued………..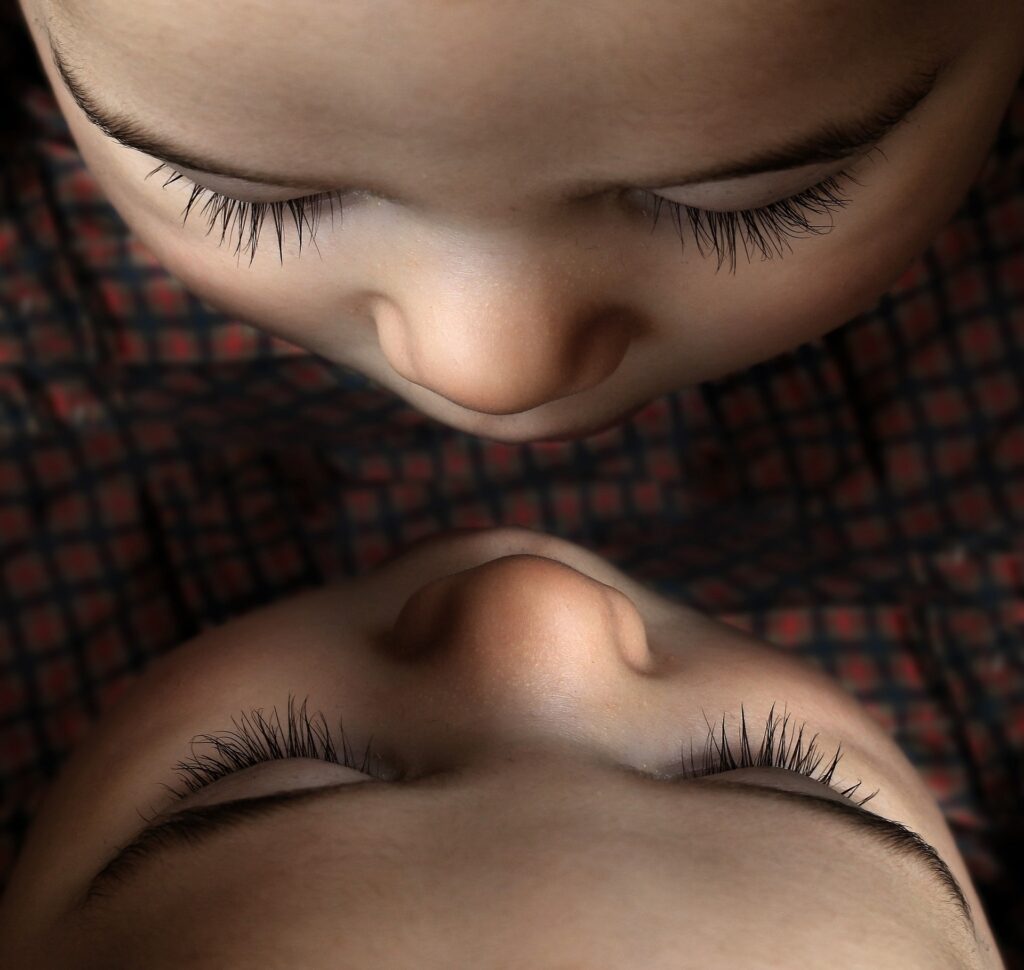 About The Writers
Writers: Bolarinwa Amirat Olawumi
Federal University, Oye Ekiti, Ekiti State.
&
Jolayemi Ifedolapo
University of Medical Sciences, Ondo.
Bolarinwa Amirat Olawumi is a Pharmacy student at Federal University Oye Ekiti, Ekiti State. She is a passionate novelist, writer and poet who started writing at a very tender age with lots of successful publications. Her primary goal is to make the medical world a better one and is looking forward to making it comes true with her skillful pen and medical knowledge. To quench her thirst for knowledge, she likes asking questions and researching. She enjoys writing and unveiling new things
Ifedolapo is a 400lvl physiology student in unimed, she published her first novel titled "prime suspect" in 2020. She's presently working on a project titled "affliction" and it's about Antisocial personality disorder. She has Passion for writing and started writing when she was 8.