THE CONFRONTATION
I wouldn't be telling this story today if I had listened to simple instruction. The morning I packed my travelling bag and bade my roommates farewell that I'm embarking on a journey from Awka to Uyo, one of them stopped me and told me that he had a bad dream about me "Arinze, I feel something is wrong somewhere. My spirit suddenly doesn't align with this your decision to embark on this journey, although, I previously agreed. I think you should stay back", and I reminded him how important the journey was for me, how I recently got over a heartbreak, how a lady I thought would be my forever didn't even plan me to be in her today, how another lady decided to disgrace me in public because I wanted her to be my girlfriend. I reminded him about the number of times I cried in our room, telling myself that I have given up on following ladies, narrating the bittersweet experiences I had with different ladies, reminding of the many times I have given many girls urgent 2k. Finally, I reminded him of the reply I got two days back from her " _Hello Danny? I know I did tell you that I have a very tight schedule. Since you've been asking, I decided to_ _make myself available on Saturday, giving my parents several excuses_ _for my unavoidable absence. However, I know it would be very_ _inconvenient for me (you know I did tell you that too, right?) So, it seems_ _like you won a jackpot. See you on Saturday. Cheers."_
Right before I turned to leave him, one of my neighbours stood in my path. For a long while, I had noticed that she was too fond of me. I suspected that her frequent 'have you eaten?' and 'hope you went to church today?', and her other small acts of kindness held more water than ordinary friendly gestures.
"Where are you going to?", she asked, looking at my travelling bag. I shove her question aside, and she repeated it, this time raising her voice.
I replied " I am going home. I want to see my parents."
I sensed that she wasn't buying my lie, so she asked for the third time and seized my bag "I know you're going to see _that girl_, the one I overheard you talking about in Uyo. See, let me tell you now, you're not going anywhere as long as I am here." When she noticed that I wasn't paying attention to her, she started playing a sentimental game "So you want to leave me, kwanu? What about *us*? You know I love you, my husband? If you leave me, I will die oo!! If you leave me, I will report to big aunt."
My roommate sided with her "Yes, if you leave, Arinze, I would personally report you to big aunt." Big aunt was the lady that my mum had placed over my affairs in the school, to act as my guardian and her watchman, because my mum didn't trust me with women. I didn't care if they reported me to Big aunt, my mind was made up long ago. I must see her in Uyo.
****************************
THE JOURNEY
One older woman in the bus heading to Uyo from Awka decided to disturb the peace of all eleven passengers with her sermon on love. Whenever I embark on a long-distance journey, and I encounter such bus evangelists, preaching about hellfire and the repercussion of sin, I would usually plug in my earpiece and drown myself in the lyrics of my favourite musicians. I typically consider such persons to be low-life, wearing clothes with outdated designs, long skirts and baggy trousers, using evangelism as an avenue to beg for alms, in the guise of offerings and tithes.
However, on this particular day, I recalled that I forgot my earpiece at Awka and was stuck with listening to the preacher.
She began "Children of God, do you know what love is?"
She looked around and when she noticed that no one was paying attention to her, decided to continue with her sermon.
"God is love, and true love is expressed through giving. Any person who claims to love and doesn't give doesn't love. On the other hand, giving, mostly when it is sacrificial is a measure of true love. If someone can sacrifice his time, energy, money, resources for you genuinely, it shows that he loves you. True love is both an investment and a risk. Please, let us differentiate love from lust. Love is not and can never be lust. Therefore, my dear sisters, beware of guys who tell you all sorts of sweet words to get between your legs. My sister, run."
When she noticed that some people were listening to her, she decided to gain the attention of others by using conventional ideologies.
"My sisters, take wisdom. When he tells you:
– You're the sugar in my tea, _lori iro_
– I can't live without you, _lori iro_
– Just come over, I promise that nothing would happen, _lori iro_
– I could fight my mother because of you, _lori iro_
– You fine like _mammy water_, _lori iro_
– You're the only girl I have had a crush on, _lori iro_
He only wants to eat the forbidden fruit."
I had a good laugh because I had never expected to be entertained by an evangelist.
Soon, I started to reminisce about her teaching. "Sacrifice is a measure of true love." That indeed was applicable in my case. I made so many sacrifices to be able to embark on the journey to Uyo. I recall how many times I starved myself, to save money for the trip, how I went about lobbying my friends and family for money for the trip, how I used part of my lodge rent to offset my expenses, and most importantly, how I missed a pending exam scheduled to hold on Friday, to be here with her.
I received a call from my course rep on Monday evening "Guy, the exam you missed has been re-scheduled to hold on Friday evening by 4 pm, so be there. Please don't say I didn't tell you." The following day, I approached him with a plan.
"I won't be around for the exam, so I need you to do a little favour for me. I have paid a _machinery_ to impersonate me for the exam. What you would do is that you would put him through our departmental codes and please, make sure he sits beside you during the exam because he needs your help to function effectively like me."
"Where are you going that you have to miss your exams?" he asked quizzically.
" I need to see _someone_ in Uyo."
"But__," he said "I don't think this is a good idea. _I know say na woman dey carry you go Uyo, but as guy man like you, I go advise you make you relax till after the exam, the babe no dey run, abi you go die if you wait small?"_
I replied " _You no go understand. If I no go now, I fit no go again. This na once in a lifetime opportunity",_ and handed him some wads of money.
"Good luck, _na_ ", he commended, " This one wey you don make up your mind so, _no come back to school if you no lash the babe oo. You better give am better doggy style, in fact, act better porn like Johnny Sins and Mia Khalifa. You hear? Anyhow sha, e go be."_
On getting to the signboard that read "Welcome to Akwa Ibom state, 'Land of Promise'", my phone began to ring nonstop. I was too scared to answer the call, so I put it on silence. Eventually, my mum rang my phone forty-three times before sending a short text message: _"Since you have decided to leave your school and started following women_ , _do not come back to this house. Also, start paying your school_ _fees since you now want to marry."_
But it was too late.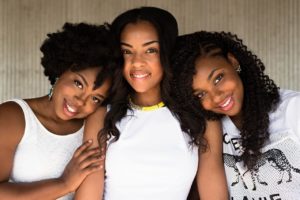 **************************
THE ENCOUNTER
I finally arrived at Uyo, by 7 pm. I was too eager to see her, so I sent her a text telling her that I was at Uyo. She expressed shock and asked me to call the name of the street I was at to confirm whether or not I was saying the truth. When I told her, I could feel her ecstasy over the phone. The way she screamed of surprise was eccentric especially as she had this very clear British accent, capable of giving one multiple orgasms while hearing it.
Funnily, I hadn't still found a place to stay for the night or two I planned to stay at Uyo. Although my friend, Daramfom had given me the number of one of his church members who lives in the same estate as she does, I hadn't called the person before. He said it was his little way of making my love story a worthwhile one. So, I picked my phone and dialled the number. It rang three times after which the number was not reachable. The fear of being stranded slowly crept into my mind.
I waited for three hours at the bus park, dialling the number of Kuyikabasi, the person I was to squat with for two nights at most. During my wait period, I opted to have a video call with her; and I was more than pleased that I made her laugh in so many ways that she started to choke. I felt fulfilled like I had made it in life.
Finally, Kuyikabasi came, and we went to his house. His place was small, a typical student room, with a small mattress on the floor at one corner of the room, a rack of shoes and books beside it and a reading table and chair across it.
In the middle of the night, Kuyikabasi and his two roommates decided to have a guy-to-guy talk with me.
" You know why you're here?", Kuyikabasi asked.
I nodded.
"You should be grateful to Daramfom because as my guy, he told me to help your matter. He said many guys had turned you into ATM while you were looking for true love. He said he is hopeful that _this one_ would be different. What's her name _sef_?"
I replied "Omolola Kimberly Dara."
Akwaowo, his roommate replied " _Oh, na omo Yoruba sef. Those ones for this Uyo dey bad well well and dem sabi fuck, hope say you know?"_
I shrugged.
Then, Udofia, his other roommate, reached to his bag and brought out a sachet " _Take this. I hope say you no wetin e be? Na rubber. My guy, shine_ _your eye oo. Make sure say before you give any girl money, she for don do choir rehearsal for_ _your room. Shey, you understand wetin I dey talk?"_
I nodded. I wasn't going to take their advise because I loved Kimberly so much and I wanted so badly to know her better, in all areas of her life and not just in the _other room._
**************************
MEMORIES
I found it hard to sleep. I couldn't just wait to meet her physically. I had envisioned how our outing would be like; perhaps, we would visit the cinema, go to the national stadium, go to a fancy restaurant, visit amusement parks and forest reserves, take a stroll through the University campus or even spend the day in her home, doing chores together, cooking, talking about several issues or in the best-case scenario, _sliding into paradise_ as Udofia suggested.
I texted her as early as 3: 44 am and was surprised when she replied immediately. She told me that she was reading for one of her major courses overnight. I was impressed because a new semester had just started in her school. I too her about my plan to see her as early as 7 am, but she declined, reminding me that she lives with her parents and so seeing her wouldn't be possible till noon.
I counted every passing minute, wishing for time to move faster.
At 11:53 am, I started ringing her phone, but she refused to pick till about 1: 42 pm. I am sure I rang her over one hundred times; at a time, she started forwarding my incoming calls.
She soon sent a text that she was caught up in a peaceful demonstration concerning the #EndSars campaign. According to her, the #EndSars campaign was in its second wave, and this was caused by the reopening of the Lekki Tollgate by the government, a place where innocent Nigerians were shot at by the Nigerian army after it had been closed for several months. This action had spiked concerned Nigerians to demonstrate, which unfortunately led to the arrest and trial of many of them. It appeared that many of the people who were arrested were never seen again even after they were claimed to be released from the police custody.
In her school, a final year student of law, Edidiong Akwa, had been among the major youth representatives for the South-South. So, when he was sought for by the police for arrest, he ran for safety to the university campus.
By the time I got to where she was, I met her with a placard, screaming for freedom against the police vans which were parked across where she and other youth stood. She told me wonderful things about Edidiong, how he was loved by both the staff and students of the school and how he was likely to be the first first-class degree holder on the faculty of law produced in their school. She also told me that she had once dated him when she was in her fresher year and how nearly all the ladies in her faculty were jealous of her.
I asked her why she wasn't still dating him, and she gave me a raised brow "Don't you remember the _secret_ I shared with you?", and I nodded in affirmation.
Soon, she asked me to help her to get water from the hawkers around because she had been standing under the sun for a long while.
No sooner had I left than I heard gunshots. I dropped the sachets of water I was holding and screamed " Kimberly!!!"
As I ran towards where she stood, I saw people running from the scene and I started hearing murmurs of some of the police officers shooting at random to scare the people and that there people were shot, after which, the police officers escaped.
My phone in my pocket started beeping uncontrollably. I switched it on to meet thirty-five missed calls and a text message: _Machinery caught. Big trouble. I hear expulsion._
I ignored the message and went looking for Kimberly, only to see her on the ground in a pool of her blood. I rushed up to her and held her in my hands. Luckily, she was still breathing but was losing breath quickly. She looked at me and smiled "Arinze, drwaters, I_____" and she stopped breathing. I never got the chance to hear whether or not she truly loves me because prior to that time, I have been the only one professing love to her.
Her last words kept recurring in my mind "__waters__". We were standing on a bridge and I wasn't so far from its edge.
Writer: ARINZE DANIEL UDOYE
Nnamdi Azikiwe University, Anambra State, Nigeria