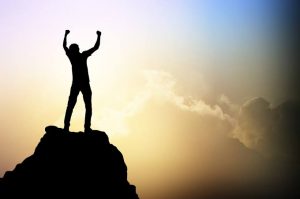 I hated going for night class to Study. But when it was time to write a certain promotional exam (that promotes you from 200 level to 300 level at my medical school) some years backs, I had no choice. If you failed this exam, you will be shown the door out of Medical School. I had to go to night classes because I knew I wasn't ready. I knew I needed to improve my game. So the first day came and I went.
I went the first day with a pillow and a sweat shirt. Yes, a pillow used for sleeping. People laughed at me as I strolled from off campus into small gate then as I walked my way through to the auditorium; It wasn't twilight yet. Then I read as long as I could after which, I slept comfortably with my Pillow at about past 11 in the night.
I felt alot of pain the following day but it didn't deter me from attending classes. As usual, I went to the class and sat in my usual seat (front row seat) before 7:30am in the morning. I told myself "last night was a terrible experience" and swore never to go through it again.
But Guess What?
I hadn't read. I lacked in many areas and exams was was fast approaching.
My continuous assessments were poor. They weren't good. I had 50.01 for anatomy, 50.37 for Biochemistry and distinction for Physiology. I knew I needed to improve in these courses else I was either going to leave medical school or repeat the class. I already calculated my graduation age from medical school. I calculated at 20+ I should have graduated, finished house Job and served. So failing wasn't an option for me.
Three days after the first day I went for night class, I went again. The experience didn't change; same mosquito bites, cold and unpleasant smell oozing from the class environment and people around. I had to take another long break again from the night classes. Don't forget I went with my pillow again😂😂. In this life, don't trade your comfort for whatever people may say; don't trade your comfort for anything or anybody unless it is absolutely needed. I don't do that, I wasn't going to start then especially when my promotion depended on it.
Soon it became a habit. I mean the night classes; I went daily with my Pillow to sleep and seat on to prevent pains in the gluteal region, wore swear shirt and stockings to withstand cold, and a long trouser to prevent mosquito bites. Of course I went with my set of biros (Red, Blue and Black), books and chilled bottled water. Once 3days apart night classes became 2days apart and soon there was no break in transmission; it became everyday (all days, everyday).
Then exams came. We wrote and blasted the exams. I had distinction in a particular course (you know the course) after the scores were averaged even without the addition of continuous assessment.
My school had a small quota. We were less than 100; we were about 75 in the class before the exam. Fifteen (15) people dropped from the class and only 60 of us proceeded to the next class. Seven (7) repeated, and Eight (8) were shown the exit door.