Rapha, my younger sister is not sporty but is always mistaken to be. Why? Her signature-waterbottle strapped on her shoulder is the 'why'.She practically goes no where without her bottle. I thought it was just a way of coping from the trauma she faced in her SS3, but I knew it was more serious than a coping skill when she continued in her university days.
Well, the doctor in my house asked us to leave her alone and I'm beginning to see reasons why. That's by the way.

But What Really Happened That Gave Rise To This Interesting Habit Of Hers?

I remember that fateful day like it was yesterday.
Actually a day before the traumatic experience, Femi, a final year medical student as at then who is also my brother came home unusually for rest.
During family night time, he started blasting our ears with stories of the different patients he encountered at his school's teaching hospital. I wasn't too interested but who I'm I to say a word. But then I couldn't help noticing how one case took his mood to a sober level. It was the case of a diabetic nine year old.

Fortunately, Rapha saved us from the growing heat of emotions when she rudely interrupted him, stating how thirsty she was. Trust Mammi to want to mouth-lash her but the attacked decided to defend himself.

He teased her saying, "I just hope you're not suffering from polydipsia. It is a major symptom of Diabetes"

We didn't quite understand him until he explained that polydipsia meant "unquenchable thirst".
It didn't matter whether it was funny or not, but he was able to shut Rapha up throughout the night. Little did we know that Rapha didn't take the tease lightly.
The following Day…

At school the next day, it was very hot at midday. All of a sudden, Rapha rushed for her bag to get water remembering Femi's tease. She was feeling a burning sensation in her throat as a sign of thirst. Interestingly, the burning sensation deepened when she looked anxiously at her bag empty of any fluid.
Her brain started to act fast. She didn't want her thirst to reach a polydipsia level and then diabetes. She remembered how a diabetic Uncle Dayo died in his early thirties.

Alas, her shifty eyes landed on an untouched bottled water a stone throw from her. Her hands and legs swiftly reached the bottle and her mouth warmly welcomed the cool H2O as it travelled down her fired throat.
The teacher had stepped out not too long so she gulped away happily not minding the screams and yells of commotion around her.
After the amazing gulping session, she came out of dream land to see Amanda being rushed to the school clinic.

What Happened To Her?

Her brain in collabo with the accusing eyes and lips of her mates did a rewind of events, clearing up the air.
As soon as Amanda saw her grab her water, she tried standing and shouting to ask why but fainted at the spot.
At the end of the day, Amanda was transferred to a hospital and her parents were invited.
Rapha felt so terrible and barely touched her food.

The next day, she didn't want to go to school. Of course, the African Mama in my mother appeared and she didn't know when she dressed up ready for school.
Femi offered to drop her off at school. He wanted to use the opportunity to talk with her.
Later that night, we had a good laugh over the matter.
You May Also Like: Shepherd of the Anus

Turns out Amanda was going through dehydration and was lucky it was at a moderate level that's why she fainted. Faced with diarrhoea for two whole days, she lost a lot fluid which was not replenished. Aside that, Amanda was never a water person. Only a couple of cups per day did the trick for her. And as a bonus, Femi explained to Rapha that polydipsia is correctly a sign of diabetes mellitus but feeling thirsty doesn't lead to polydipsia.
Femi finished off with a lecture of the importance of always being hydrated. I was sincerely enlightened and resolved to drink more water.
Guilt or She Really Wants To Be Hydrated?

All in all, Rapha wasn't convinced. She almost committed murder.
I still don't know if it's guilt or she really just wants to be hydrated that makes her to carry water everywhere and drink water like a fish, but like Dr. Femi keeps telling me, "…that water will not mar her so let her drink".
I don't think Mama is convinced though. The water department is  always calling 😂 whenever Rapha comes for holidays. Rapha now almost drinks as much as she breathes.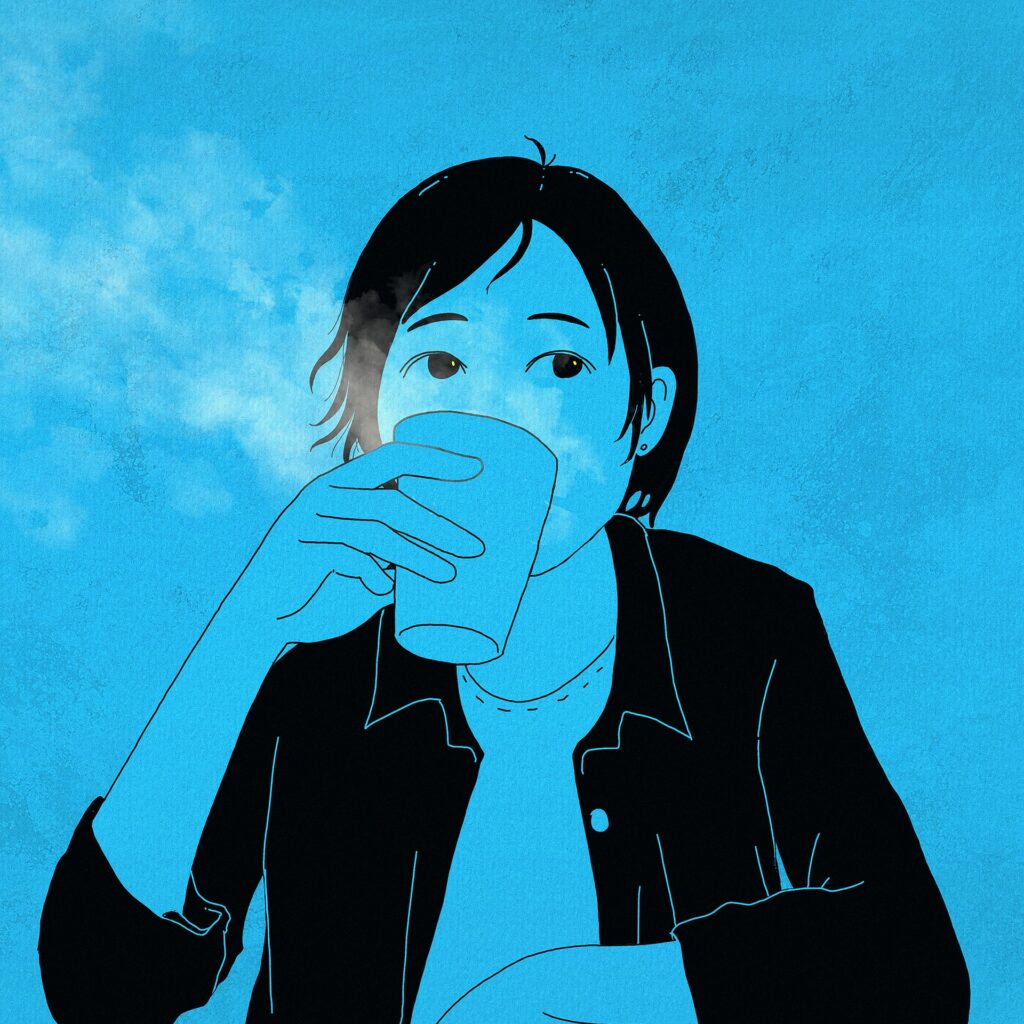 About The Author
Writer: Agbata Ojochenemi Mary
Federal University of Lafia, Nasarawa State, Nigeria.
Agbata Ojochenemi Mary is a Medicine and Surgery student of Federal University of Lafia, Nasarawa State, Nigeria. She hails from Kogi state, Nigeria. She has been writing for a couple of years. Specialised in various fields of writing, her first published work is a poem titled 'Entropy (why)' for U-rights magazine in 2020.