To start with, love at first sight is a complete joke. Why? Read on.
It was the start of a new session and Cynthia couldn't believe she was already an undergraduate. The excitement of a new adventure caused goosebumps to appear all over her skin everytime she thought of it. Cynthia had always been brilliant right from her first class to her present level. She's a beautiful girl with pretty watery eyes. Her beauty could stun anyone,male and female alike. She always had a thing for sweet voices, unfortunately for her, the sweet voice she always loved to hear could not come out of her mouth because her vocal cords couldn't produce it. Her best singing voice was a raspy sound that caused nightmares. It was always a regret for her that she couldn't sing and listening to good singers became a hobby then her addiction.
Cynthia Was Dazed And Confused
While in a hurry on the way to a lecture room, she hit a person running towards her direction. All the books in her hands dropped on the floor while she fell on her butt. She looked up at the person she hit only to see a hand outstretched from the other party. Looking at the face, she saw a very ordinary looking guy that wasn't too short or too tall. She grabbed the hand and a force from the guy pulled her up. The guy then apologized for hitting her explaining that he was in a hurry and didn't see her until they collided.
Looking at the face of the person he hit, Henry saw shock and absentmindedness on her face. Not knowing why she was in a daze, Henry tapped her arm repeatedly until she came around and regained focus, he repeated his apology and he saw her nod. He acknowledged the nod and walked on his way.
Unknown to Henry what the cause of her absentmindedness, he walked away. Cynthia was still in shock from hearing that voice, the voice that sent shivers down her spine, she couldn't believe that such sweet voice could come out from the body of a man, and much less an ordinary looking man. She couldn't focus on her classes anymore, always thinking of meeting that man again but failing to. She was lost and pained cause she couldn't find vessel that contained that heavenly voice. Her lack of focus carried on for days, then on a particular Sunday, while swimming in an ocean of her fantasies, a voice, that familiar voice that had haunted her dreams woke her, searching desperate for the source, she saw him, a microphone in hand at the front of the congregation leading the choristers on a hymn.
The Two Lovebirds
Cynthia was shocked, excited and happy all at once. Finally, she'd seen him again. She almost couldn't wait for the church service to end so she could see him. After the service, she ran to meet him, and they started talking, his voice a source of happiness for her and her beauty a source of thrill for Henry. They started seeing each other frequently and under a week, they started dating. They thought they were so in love with each other that it was not an impossibility for marriage to happen.
It was all bliss for both Henry and Cynthia, until they were two months deep in their relationship. Their initial source of satisfaction and attraction they saw in each other was no longer enough to displace the habits and behaviour of their partner that was not In line with theirs. Talking and seeing each other slowly became stressful and not as exciting as before. Henry loved quiet girls of which Cynthia was anything but quiet and Cynthia was starting to think Henry was not brilliant and handsome enough compared to other boys.
The once loving couple gradually turned into strangers and their relationship became a nightmare for both of them. They tried fixing things and enduring each other but both failed. The break up didn't come much later, two weeks of endurance saw the relationship crash. It left both of them broken but there was no hope, they were completely different people. It just couldn't have worked no matter how they tried.
Was It Love At First Sight or Intense Attraction?
This story is just a synopsis of what modern day relationships look like now. When a guy and a lady first meet, if there is a pulling force between them, that force is called ATTRACTION. Attraction can stem from any angle, be it the face, body structure, movement, material wealth, attitude, way of reasoning. There are many features of a person that can cause attraction towards that person. But the sad story is that people mistake attraction for love at first sight, this mistake has led to many terrible endings.When a guy or a lady is attracted to the opposite sex, the force of attraction is always strong leading to him or her always wanting to be at the environment of the other party. They only focus on the source of the attraction in that person and call it love. Very erroneous because that is not love. It's just plain attraction.
It's so common among students in the tertiary part of education. They meet someone now, get attracted and start a relationship almost immediately all in the same week. In the course of the relationship where other aspects of the person comes to light, a strain appears in the relationship.Once the source of the attraction is overshadowed by the other lacking aspects, the relationship comes to an abrupt end which they term BREAKUP.
Intense Attraction Isn't Love At First Sight
For attraction to transcend into love, it must pass the endurance phase. The endurance phase very important in a relationship. Many relationships fail at this phase. It's a phase that determines if the relationship will proceed or end there. What do you endure? In this phase, you endure the partners faults, all of them. Through endurance, you get to love all their faults with their source of attraction. Focusing on only the source of attraction will surely lead to an inevitable BREAK UP. You not only endure your partner's faults, you endure temptations from other people of the opposite sex. If you get attracted to every girl or guy you meet, focusing on your partner will become a lot harder.
You may also like: LOVE MY FOOT!!!
Love comes when you are attracted to every part of your partner, their strength and flaws all together. Love is the final stage of attraction. In addition, Love is built. It is better to start a relationship after the endurance phase where you are aware of all of your partner, no parts missed. It will surely end well. This is my first write up, I hope you all enjoyed it, would love to see comments. Thank you.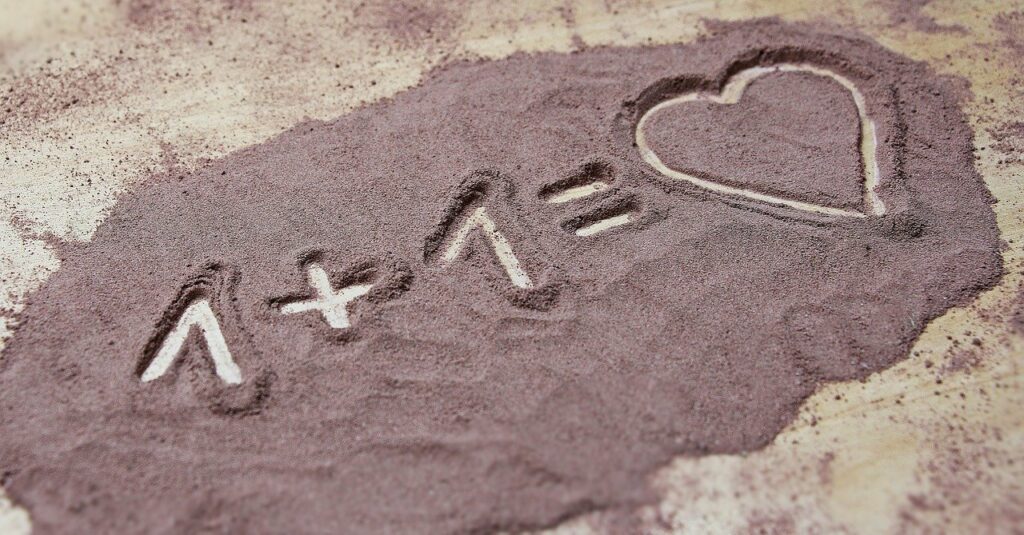 Writer: Akinniyi Emmanuel Temitope.
Achievers university, Owo, Ondo state, Nigeria.
Emmanuel is a 400 Level student of Medical Biochemistry studying at Achievers University, Owo, Ondo State Nigeria. His mum remains his source of motivation. Her Professionalism motivated him to study a medical course. Apart from his love for the medical line, he has always had interest in writing. Although he haven't been able to build on it, he has decided to start from somewhere so here he is.