Can a Person remember everything? Do you remember what you had for breakfast ten years ago today? Nine years? Five? What about two weeks ago? One week? Yesterday? If you are struggling with any of these, that means you are, unsurprisingly, the same as most other people you know.
Most, I said, not all.
Can A Person Remember Everything?
For there are people who do remember what they ate ten years ago. People like me. Though I am in my fifties, I remember a great many things that you wouldn't believe. I remember going out with my parents when I was about two years old. I remember the dress my mother wore for me. It was a little pink dress that had the words, "Mama's girl," written on it. Also, I remember being at the back of the car, my parents in the front seats. They seemed so happy whenever they looked back at me. I remember thinking, "Where is this place?"
I remember what colour my bib was. Funny but I remember what my favorite clothes looked like, and what type of pacifier I used to use. I remember owning one stuffed banana toy that had a strange brown blemish on it. Yes, I remember all these, and these are just the ones I vaguely recall.
You might be wondering what sort of wizardry allows me to remember everything that happens to me. Well, for starters, I don't remember absolutely everything. I still forget where my keys are or where I dropped my phone, but what makes me different from most people is that the things I do remember, I never forget.
I was eleven years old when I first realized I functioned a little differently than others. My friends would look at me strangely whenever I was able to tell them the birthday of their cousin or sister they had offhandedly mentioned months back. My parents took amusement in how I always remembered—after years and years—the days we went vacationing and visiting family, and they would even quiz me on the details every so often.
Hyperthymesia – Superior Autobiographical Memory
On Saturday, 22nd of June, 1985, I visited the neurologists' office with my parents. We were on the quest to figure out what exactly made me the way I was. I remember the big smile on Dr Denver's face when he was about to begin questioning me. "You will answer some questions for me, all right?"
I nodded.
He threw at me random dates and asked me to tell him anything that came to mind. With every date, day, month and year he asked about, I would tell him something that happened: what the weather was like, what the newsman said on the radio that day, what the papers read. He would thoroughly fact check the information and to his amazement, everything would check out.
He said I had what could only be described as hyperthymesia—also known as highly superior autobiographical memory (HSAM)—a condition that allows people to be able to remember an oddly large amount of their life experiences oh so vividly.
The diagnosis was right, to me at least. I really could remember almost anything, significant or mundane. How? Why, I wouldn't know. Memories come to me as easy as your name would come to you when asked. I just… remember them. It's a little like looking through a catalogued library—a very properly catalogued library—in search of a book, only that I find that book subconsciously and quite rapidly. Like a Google Search, is a more savvy description, I think.
Hyperthymesia is Extraordinarily Rare
"It is extraordinarily rare," Dr Denver said, tugging at his blueblack tie—it was a sunny afternoon after all. "You're one of the sixty or so people in the world having been diagnosed with the condition."
Sixty out of seven billion people, I thought.
I felt so special. "You have a fascinating talent," Dr Denver told me, and I did, didn't I? I could remember the random people I met on a bus ride four years back, when those people would probably not remember even being on a bus. Yet I could tell them exactly where they sat, what they wore, and what we talked about. As far as the whole of mankind was concerned, only sixty of us could do that.
My parents called me a genius. Everyone thought it was amazing. I would be a genius, I told myself excitedly.
How much Can A Person  With Hyperthymesia Truly Remember Everything?
You see, the problem with being able to remember practically everything is that you really can remember practically everything.
I wasn't a genius. I didn't blaze through school with immaculate grades. Gods no. I barely got by. Having hyperthymesia didn't mean I could remember formulas or master equations like no other. It didn't make me exceptionally brilliant as I thought it would. Rather, it made me worse.
Why?

Because as every one of my friends and classmates and siblings worked on their lives and dreamt of the future, I lived and dreamed and relived my past; every last bit of it.
I would sit down and get lost in my thoughts, dwelling upon things past and long gone, the highs and lows, the ups and downs. I would dwell upon every moment when I felt down, and would feel down all over again from the thought of them.
Thoughts of regret, missed opportunities, things I wished I could change. If I hadn't done this, this wouldn't have happened, and this wouldn't have happened, and this and this and this and this…
Each memory led to the next, in an almost uncontrollable stream of recollection. I would write diaries, not so that I could revisit them, but just to try and dump off everything boiling in my head every minute. I wrote and wrote and wrote, for fear that I might go crazy if I didn't. Also, I suffered years and years of depression, living in my own head, losing focus of the future and present, yet never forgetting the past.
Is There A Cure For Hyperthymesia?
I sought help from whomever I thought I could find it. "Is there a cure?" I asked the many doctors and psychiatrists and neurologists, "Is there a way out of this?"
All I got in reply were sighs and nos and sorrys. There were relatively few people with hyperthymesia, they told me, and so there was a lack of research in examining the causes. Biological, genetic, or psychological, nobody quite knew what brings about hyperthymesia.
Eventually, I met with others like me—those I could find at the very least—and we all talked about our experiences. Many of them had things far different from mine, and their lives were far more… organized. Some even went as to say they loved being hyperthymestic. Marjorie in particular—with her big smile and even bigger sweater, green as I recall—had something quite interesting to say. "Yes, remembering the sad times can be so maddening, but you need to focus on the good ones. It's the only way to live through this."
The good moments, I thought. I do have those, don't I? I remembered, strangely. The moments of victory, joy, love, the friendships, the family gatherings, the adventures, the vacation trips, the many moments photos could only dream of capturing. I suddenly found myself being glad, glad that I could remember them all, glad that I had blissful moments to hold on to. Meeting Marjorie and the others that day was one of the major turning points in my life, most certainly.
I Have Learnt To Balance And Cherish My Memories
Over the decades, I learnt to balance all the goings in my head, to not repeat mistakes—since I had whole catalogues to learn from, to power through the dark moments by clinging on to the good ones. I did my best to live in the moment, and it does help to have people around that can help ground you in the present.
I learned to cherish my memories. To appreciate the fact that I can live and relive them as I please. And while it does hurt a little whenever my husband forgets the weather on our fifth anniversary, or what dress I wore on his birthday, or the restaurant we had dinner in on our vacation at Prague, or when my son forgets the lovely janitors and flight attendants we met on vacation trips, I took comfort in knowing I had them all with me.
I Would Remember…
One day, dear reader, some day, ten, twenty, thirty years from now, when you have gone on with your life and gotten a job or started a business or what have you, when you have probably forgotten about ever reading this article, I would remember. I would remember sitting at my window side, writing while wearing my bright blue shirt and my round-rimmed glasses and drinking my hot chocolate, and I would make a fuss over the fact that I completely forgot to tell you my name.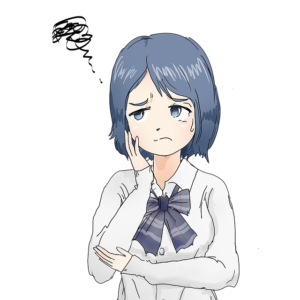 Writer: Ameen Ahmad Opeyemi
University of Ilorin, Kwara State, Nigeria 
Ameen Ahmad Opeyemi is a 200L Medical Student from the University of Ilorin, Ilorin Kwara State. He enjoys playing games—just one, really, Clash of Clans—reading science fiction and fantasy novels and watching similar movies.