I was sitting in front of the TV, laughing like a maniac while watching my favourite cartoon of all time; Tom and Jerry. You just got to love those two. Then I heard the door open, and the bellow of my Mum calling out my name. "Aisha!!!".
"Yes Ma! I'm coming!" I quickly stood up to go meet her. "Welcome Mum, what did you buy for me at the market?" She didn't reply but was sniffing the air instead. "What is burning? Are you cooking something?" "Subhanallah". That was my only thought as I ran to the kitchen.

The whole place was shrouded in smoke. Coughing violently, I quickly turned off the gas and opened the window to let in the air. The pot was looking undescribably black, and as I opened the lid to check the yam I was cooking; blocks of tar were all that remained. Fear took hold of me as my Mum burst into the kitchen behind me. "You this child, What will I do with you? Do you want to burn the house down? You and your useless nose that you can not use to smell!
Anosmia Is The Inability To Smell

"I'm sorry Mummy, I totally forgot there was something on the fire, and I did not even perceive the burning smell," I said, looking downcast.
"Sháà Gbénu e sí òún (just shut up) Why didn't you sit down in the kitchen and watch what you were cooking? Given the state of your nose, and memory. Forgetful child. Know that you are not eating as you just burnt your whole meal for the day."

That was eight years ago, and of course, I eventually ate that day. Hot Amala and Gbegiri soup in fact. I am Aisha, the girl that can not smell.
I'm totally disconnected from the environment through the sense of smell. This unpopular disability can be congenital (given birth to this way) whereby it is known as Congenital Anosmia. The condition is a life-long and rare one, and the specific cause is not yet known. Though it has to do with the mutation of a gene, and malfunction of the olfactory neurons. It has no cure either. Lucky me huh?
What Causes Anosmia (Scent Blindness)?

Congenital Anosmia can be isolated, where you only lack the ability to smell, as in my case. Or it could be associated with another condition called 'Kallmann syndrome'. In this case, there are manifestations of other symptoms such as: Small penile/breast size, short finger or toes, development of only one kidney, hearing loss, color blindness, to mention a few. Anosmia is actually the one symptom that sets apart Kallmann syndrome from other hypogonadotropic hypogonadism disorders.

Some people also experience a lack of smell temporarily when they have the flu or sinus infection. It could also be an early symptom of Coronavirus. But all these are easily resolved with treatment.

Got to a point when I got tired of being the odd one in settings. Someone would pollute the air at home, or in the class sometimes, and everyone would start covering their nose. What did I do? I played along of course. Though I had no idea what it is they were perceiving. My siblings would deliberately come to sit beside me, or put their bum in my face whenever they wanted to pass wind. May God forgive their dark souls.
Is No Sense of Smell a Disability?

For so many years, I was curious about what was wrong with me, and why I couldn't smell like normal people did. Until a fateful day, when I google searched "What causes the inability to smell". And that is how I came upon all the information I now know. Diagnosed myself cos why not? It's not like any doctor I asked were able to.

Do you know how they say the aroma of food makes it more delicious? Well, I can't relate. I don't know the difference of one aroma to the other, but I guess my taste buds complemented that. Because my sense of taste is superb.
You May Also Like: The Broken Heart Syndrome: Takotsubo cardiomyopathy

Living with Anosmia since childhood puts me at a disadvantage in some areas, but I also consider it a blessing. It isn't life-threatening or limiting as some dangerous conditions or disability after all. It just is, what it is.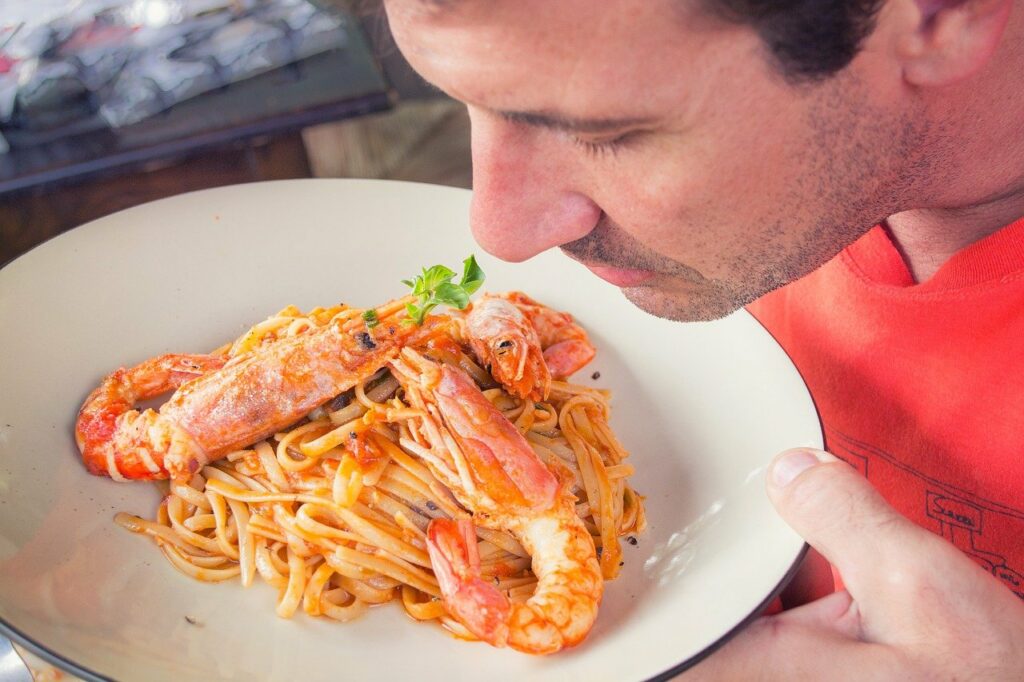 About The Author
Ademola Zulaikha
Ademola Zulaikha is a student nurse in University of Ilorin, Kwara State, Nigeria. She is also a poet and some of her poems can be found on her IG page @ z.a_bibitayo. Her hobbies include reading and watching thrillers.